Smart and Bold Ideas.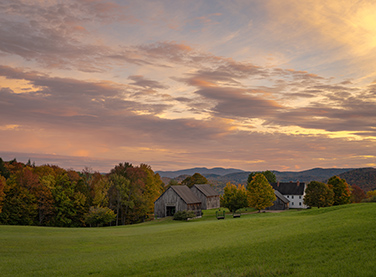 Photo: Kevin Armstrong
The Rauch Foundation takes an entrepreneurial approach to promoting change by investing in areas where we can have a fundamental impact.
Our mission has two main priorities:
To promote a healthy planet through research into global food systems.



To promote the financial preparedness of rising generations of students by supporting schools in the delivery of financial literacy programs.
Building on the Rauch Foundation's long history of providing evidence-based research and data to inform policy, our work in food systems is centered on exploring the nexus between the food we consume and the systems involved in its financing, sourcing, production and delivery. Using the island of Poros, Greece and its efforts to stop the expansion of open net pen industrial fish farming as a case study, we have been laying out a case for how global, national, and regional actions can impact the health of a community, its economy, and the local environment.
Our school-based work in financial literacy acknowledges growing national support for a curriculum that helps young people develop the skills to navigate a successful future for themselves and their families.
From our President, Eva Douzinas

"Our own observations are consistent with the research we are finding on the serious health crisis taking place in this country and around the world, pointing to a broken food system responsible for the collapse of biodiversity, and serious health issues like diabetes, obesity and still, malnutrition. To address this on a local scale, we seek to bring together community leaders and stakeholders to help us improve the health and life skills, including financial preparedness, of high school graduates. As in the past, the foundation is also interested in the root of the issues we fund and we will continue to surface research, information and objective data to decision-makers."